When you need to protect your home with exemplary exterior home improvement services, it's always best to go with local pros who understand the unique demands of your geographic location. Vinyl Services, Inc. began in 1985, and since then we've grown to expand our services as well as our service area, allowing us to outfit as many homes as possible with quality and long-lasting gutter protection systems, windows, siding and gutters. If you've recently decided to upgrade the interior look and feel of your home, or if you're looking to improve the exterior appearance of your property, we've got the tools, techniques and experience you and your home need.
More Than Just Vinyl
While we initially started out as vinyl siding installers when the material first became available, we've since then expanded our professional capabilities. Besides the residential exterior services mentioned above, our technicians are also experienced with the following: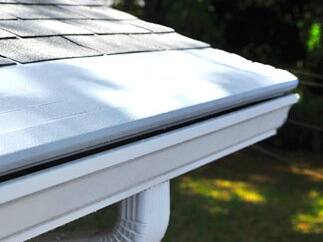 Composite decking
"Dry under deck" systems
Full deck replacement
Composite, aluminum and vinyl handrail systems
Screen porch systems
No matter which of our renovation or installation services you require, our goal is to maximize your property's overall appearance and functionality.
Our Specialty Areas
While Vinyl Services, Inc. offers an abundance of exterior home improvement services, we do have our specialties. Our main services include the Gutter Helmet gutter protection system, protective and beautiful siding installation for your home, and windows available in a variety of finishes, colors and hardware. Just let us know which aspect of your home you'd like to improve or replace and let us guide you down the road of success.
Let's Get Started
If you'd like to get started on beautifying your home, or if you'd like to learn more about our business, call us at (864) 638-1900. You're also welcome to submit an online form while you're here. We look forward to helping you explore your options and decide on the best product.