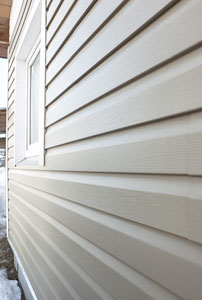 Not only is siding great for adding another layer of beauty to your home, it's also ideal for increasing the protection lining your home. Vinyl Services, Inc. specializes in exterior siding that serves double duty for both you and your home. If you can't recall the last time you had new siding installed, you may be due for an upgrade, and we'd love to be the company that gives your property just what it needs to look and function at its best.
Vinyl and Fiber Cement Siding
While there are several different materials used for siding, we're a siding company that specializes in fiber cement and vinyl siding. A few of the reasons we're such huge advocates of using fiber cement to line your home include:
It offers the perfect balance between durability, strength and beauty.
The material comes in an assortment of products, making it easier for you to find the best option to suit your needs and your budget.
It's easy to give your cement siding one of the longest enduring finishes currently available, providing you with even more value for your investment.
A great deal of the fiber cement products we offer come with warranties that last anywhere between 20 and 50 years.
Some of the reasons you might prefer to install vinyl siding on your home consist of:
It's one of the most cost-efficient options when it comes to siding.
Vinyl is well known for its versatility, offering you even more options.
The material is practically maintenance-free, which also means you'll never have to worry about painting your home again.
Decide on the Best Siding Today
If you aren't quite sure which type of siding would work best on your home, we'd love to help you narrow down your options. Be sure to book a consultation.
Find Out More
Let an experienced siding contractor upgrade the appearance and efficiency of your home. Submit a contact form while you're here on our site, or give us a call at (864) 638-1900.