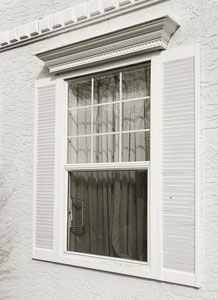 We know that many homeowners feel their windows aren't the most thrilling part of a home remodeling project, but we also know how much you stand to gain by giving your replacement windows just as much attention as you do your bathroom, kitchen or bedroom. Vinyl Services, Inc. is here to outfit your home with the best-looking windows that are both functional and efficient.
The Importance of the Right Windows
You may not realize how much money is flowing out of your windows, or how much of your property's style hinges on your windows. Some of the most essential reasons choosing the right windows is important include:
They let in natural light, which means they can help you save on your electricity bills, and all that natural light might even help to improve your mood.
The right windows can keep warmed and cooled air inside of your home, block UV rays that can kick your air conditioner into overdrive and prevent winter drafts from infiltrating your home, which can also run up your HVAC bill.
The right windows can go a long way in improving the overall value of your home, which is a double bonus if you plan on putting your home on the market soon.
The Possibilities Are Endless
When Vinyl Services, Inc. is handling your residential windows needs, you'll not only have affordable replacement windows, you'll also enjoy choosing from a number of different options. The hardware, color and finish are just a few of the options available to you. To make choosing the right selection easier, we'll be sure to sit down with you to get a feel for what you want out of your windows to narrow down your options.
Fill Out and Submit a Contact Form
Ready to add some subtle style to your home's interior and exterior? Submit an online form or call a representative at (864) 638-1900.